View testimonials and read about our happy clients!
See how people have used their logos for letterheads, brochures and more!

Contact us with questions or to make payment arrangements
Leaving the site without ordering a logo? Please read this first!
As an advertising agency that focuses on small and medium sized business, we love helping new businesses get a great start, and we love helping established businesses create a new image. Therefore the mission with Images Marketing's $99DollarLogos.com service is to provide professional, agency-quality logos for a small investment.
We've designed hundreds of logos, and have been creating
unique and powerful logo designs since 1982!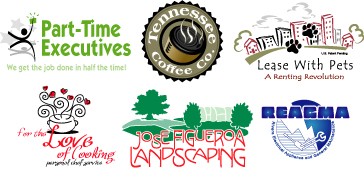 Click our gallery for logo samples.


Although we are logo specialists, we do more than just logos and can service any of your marketing and advertising needs! Click here to see letterhead, business cards, brochures and more!

--

_______________________

How can we possibly offer logos at such a low investment?

The $99DollarLogos.com service is an electronic service. We communicate via email. We will post the project on the web for approval or send it to you in an email.
We use a proven and proprietary methodology which we've developed throughout the years. It allows us to quickly identify the direction for your logo. That saves us time, which saves you money.

Due to our business model, we have low operational and advertising overhead costs.
We have superior equipment and software that allows us to produce quick, excellent designs.


We're confident that you will be pleased with our services.
We look forward to working with you!

If you would like to see some of our orphaned projects looking for loving owners, click below:

TechEmergence Logo, Letterhead and Domain

TechMarketingPro Logo, Letterhead and Domain